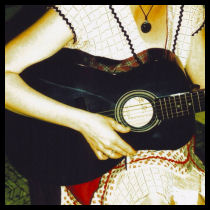 For Bookings Contact:
carolynmark2002 "at" yahoo.ca
The Sunday Afternoon Hootenanny
every Sunday @ 4pm
Logan's Tavern of the Damned
1821 Cook Street Victoria, BC
(250) 360-2711
You get a free drink if you play!
*****
The Foggy Lady Open Mic
every Wednesday @ 8pm
The Guild Freehouse
1250 Wharf Street Victoria, BC

Tour Dates 2018 / 2019
Friday, November 2nd - Sunday, November 4th - Cumberland, BC - The Woodstove Festival @ Venues TBA

Saturday, November 17th - Saltspring Island, BC @ The Legion w/ Jack Garton

Saturday, December 8th - Vancouver, BC @ Little Miss Vintage Xmas Party

Friday, December, 14th - Quadra Island, BC @ The HBI w/ Cortes Rocks

Saturday, December, 15th - Cortes Island, BC @ Venue TBA w/ Cortes Rocks

Thursday, December 27th - Victoria, BC - Home For The Holidays @ The Logan's Tavern... This Year's Theme - Anarchy!

Thursday, July 26th - Black Diamond, AB @ The The Westwood w/ NQ Arbuckle

Thursday, January 17th - Victoria, BC - Silver and Gold (Carolyn's new singing duo with Megan Boddy) @ The The Atomic Vaudvilla w/ Tom Holliston

Friday, January 18th - Nanaimo, BC - Silver and Gold (Carolyn's new singing duo with Megan Boddy) @ The The Vault w/ Tom Holliston


***The Shredded Winter Tire Tour***
with Justin Perkins
Wednesday, January 30th - Edmonton, AB @ The Empress

Thursday, January 31st - Valley View, AB @ House Show

Friday, February 1st - Rolla, BC @ Rolla Pub

Saturday, February 2nd - Fort St. John, BC @ Whole Wheat and Honey

Sunday, February, 3rd - Prince George, BC @ The Legion

Monday, February, 4th - Jasper, AB @ The Whistlestop


*** End of The Shredded Winter Tire Tour***
updated: October 28th, 2018