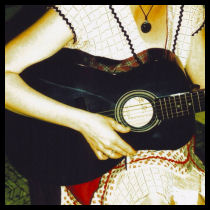 For Bookings Contact:
carolynmark2002 "at" yahoo.ca
The Sunday Afternoon Hootenanny
every Sunday @ 4pm
Logan's Tavern of the Damned
1821 Cook Street Victoria, BC
(250) 360-2711
You get a free drink if you play!
Tour Dates 2017
Thursday, August 3rd - Campbell River, BC @ House Concert/Sex Party w/Slo' Tom

Friday, August 4th - Quadra Island, BC @ The Legion w/Slo' Tom and Cortes Rocks

Saturday, August 5th - Cortes Island, BC @ The Trailer w/ Cortes Rocks

Saturday, August 12th - Spences Bridge, BC @ Desert Daze

Tuesday, August 15th - Victoria, BC @ Cameron Bandshell, Beacon Hill Park (7:00 PM)

Wednesday, August 16th - Miocene, BC @ The Flying Coyote Ranch w/ Bobby Dove

Thursday, August 17th - Prince George, BC - Danny Bell Presents @ The Legion w/ Kitty and The Rooster

August 18th - 20th - Fort St. James, BC @ MoM Festival

September 1st - 3rd - Wayne, AB @ Waynefest

Thursday, September 7th - Victoria, BC - Farmfe$t Fundrai$er@ The Atomic Vaudvilla w/ Twin Peaks and Cindy Emch

Saturday, September 9th - Shawinagan Lake, BC @ FARM FEST!!!

September 19th - 21st - ON BOARD entertainment Via Rail Vancouver to Winnipeg

Friday, September 22nd - Winnipeg, MB @ Times Change(d) w/ The D. Rangers

Saturday, September 23rd - Gimli, MB @ The Ship and Plough w/ Jaxon Haldane

Sunday, September 24th - Winnipeg, MB @ Matt Allen Presents...

September 26th - 28th - ON BOARD entertainment Via Rail Winnipeg to Toronto

Saturday, September 30th - Creemore, ON @ The Avening Hall w/ NQ Arbuckle

Sunday, October 1st - Guelph, ON @ Afternoon Hootenanny venue tba

Wednesday, October 4th - Waterloo, ON @ The Jane Bond w/Allison Brown

Thursday, October 5th - Hamilton, ON @ The Casbah w/Allison Brown

Sunday, October 8th - Toronto, ON - Afternoon Hootenanny @ The Horseshoe Tavern

Friday, October 13th - Peterborough, ON @ The Garnet w/Noosa, Naomi Kavka and Allison Brown

Saturday, October 14th - Wakefield, PQ @ The Black Sheep w/Allison Brown

October 31st - November 4th - ON BOARD entertainment Via Rail Toronto to Vancouver

Saturday, November 4th - Vancouver, BC @ The Rio Theatre / East Van Opry

Saturday, November 11th - Cumberland, BC @ Woodstove Fest

updated: July 23rd, 2017